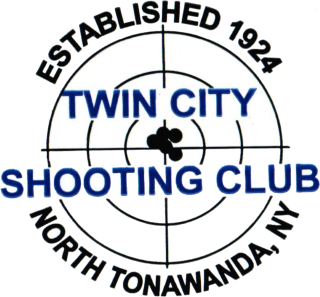 Welcome to the Twin City Shooting Club!
The range is open 24 Hours a day, 7 days a week.
Organized Activities Include:
Pistol Team
Sporter Rifle/Light Rifle Team
Youth Match Rifle Program
We are an active, family-friendly club offering excellent facilities with affordable dues.
Founded in 1924
Since 1924, we have been providing a safe and organized shooting environment for the citizens of the Tonawandas and the surrounding communities.
The Place to be!
Club of the Year for 2010 - By the Niagara County Federation of Conservation Clubs
Proud member of the following:

NRA
New York Rifle & Pistol Association
S.C.O.P.E.
Civilian Marksmenship Program
Join today! Contact us via email at TwinCityShootingClub(at)gmail.com.
Twin City Shooting Club
305 Oliver Street
North Tonawanda, NY 14120